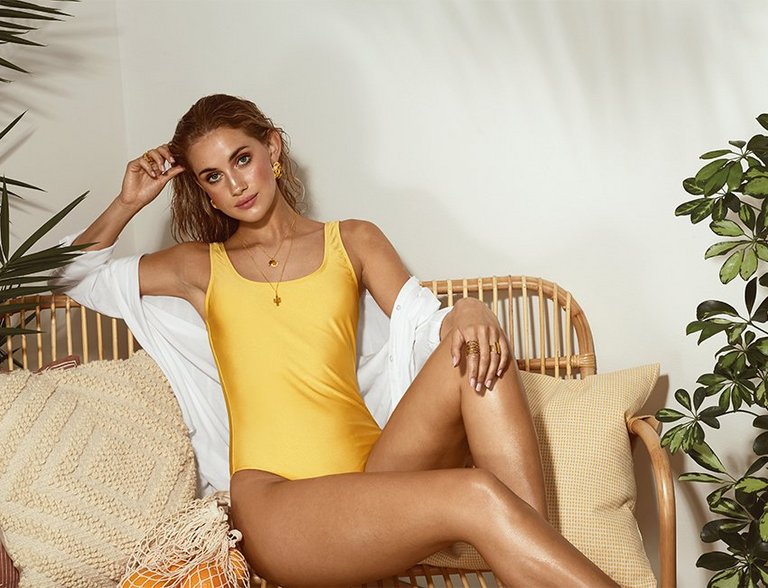 Summer's Hot List
Summer's Hot List
Press play and order summer's 8 key items for balcony hang (and the party that follows)!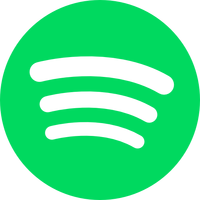 NO 1:
The Silky Dress
Slip on, go out. Summer's dream dress is unstoppable when yellow, silky and packing perfect coolness. We think you found it, right?
NO 2:
High-Waisted Shorts
High-rise is high up on our wishlist this year. Pull down the blouse and step into those heels – this is a def go-to outfit for late nights.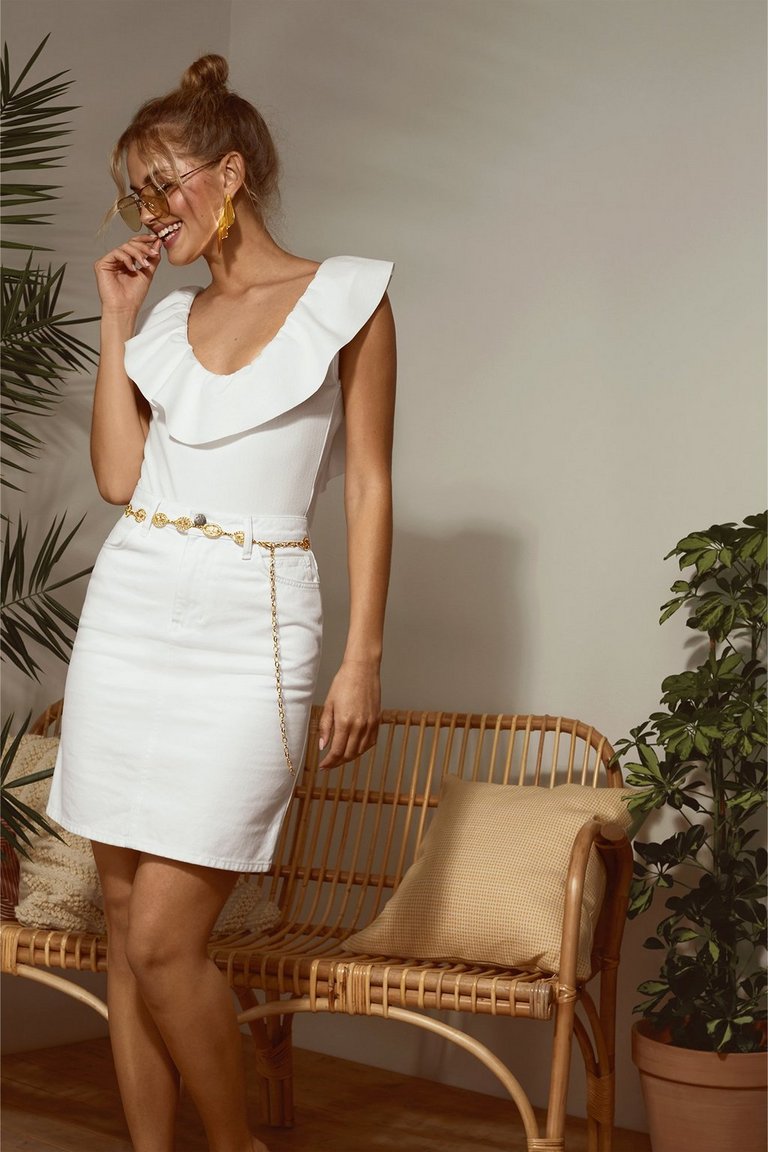 NO 3:
White Denim
This year, we're updating our denim wardrobe with a white, denim, midi-skirt. Quite possibly the hottest option atm!
NO 4:
Sunnies 2.0
It ain't summer sans sunglasses. Be yourself behind these look-at-me beauties; not for the shy, but that shouldn't be a problem, right?
NO 5:
Glam Ears
You must've heard of the XL earring mega trend, right? Led by none other than Céline, we're not too late to get in on this. Match your white look for max luxury.
Block the number,
enjoy the summer. Block the number,
enjoy the summer.
NO 6:
The Crop Top
Boasting '90s vibes as much as Mediterranean flavor, it's no surprise that this is the crop top's year this year. Try matching them with light denim - mad match action!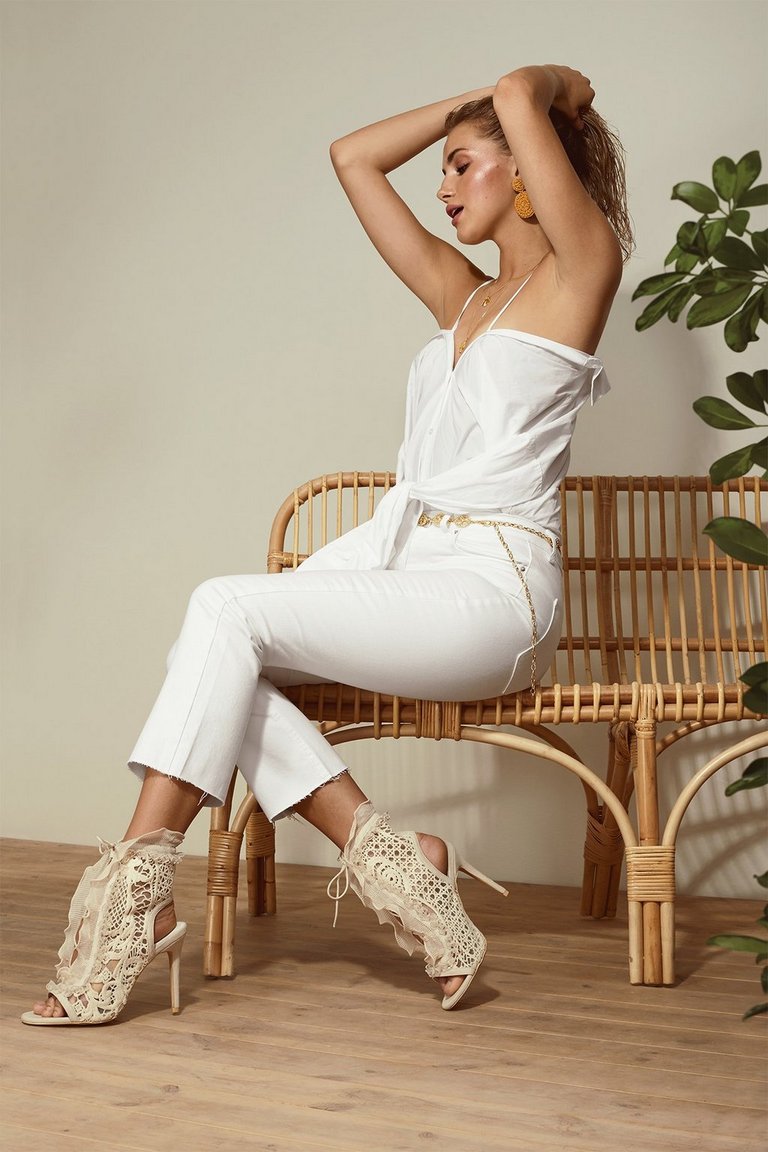 NO 7:
Statement Shoes
Walking into the club like… Summer's heels stand tall while spicing up your OOTD.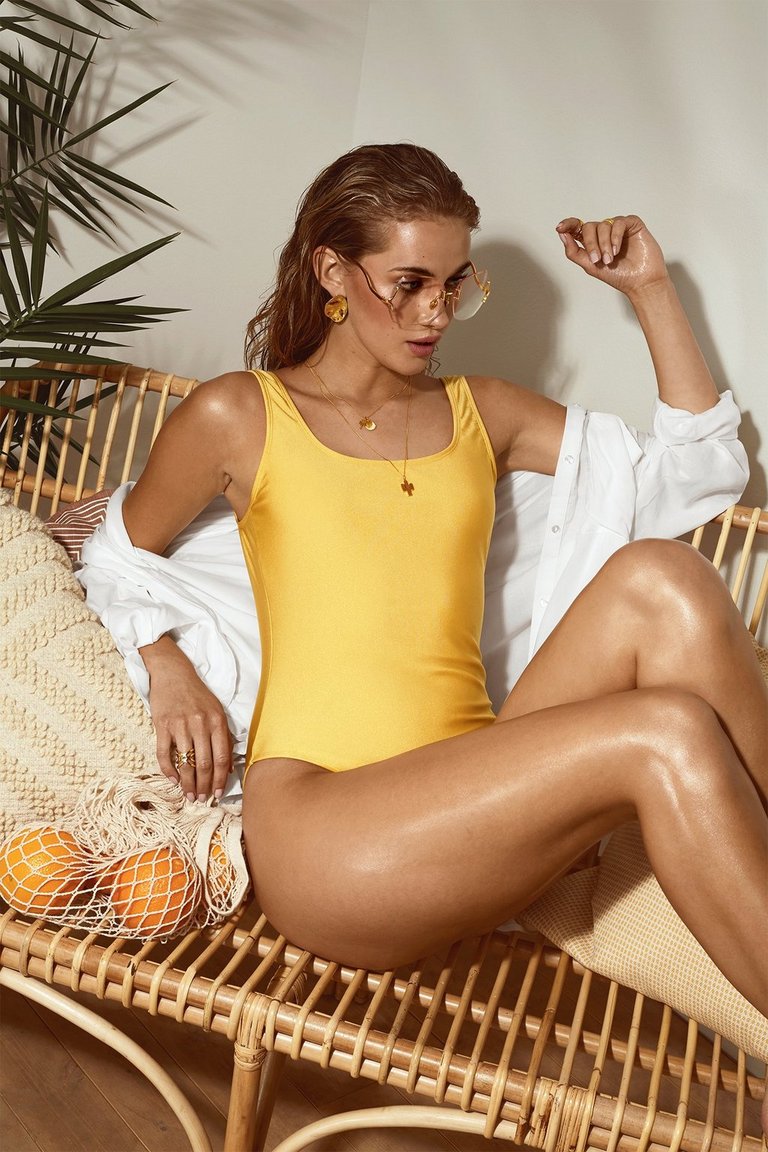 NO 8:
Swimsuit Up
The best thing about a swimsuit? It's as stylish in a sun lounger as with a pair of – you guessed it – high-rise shorts.