To the Shop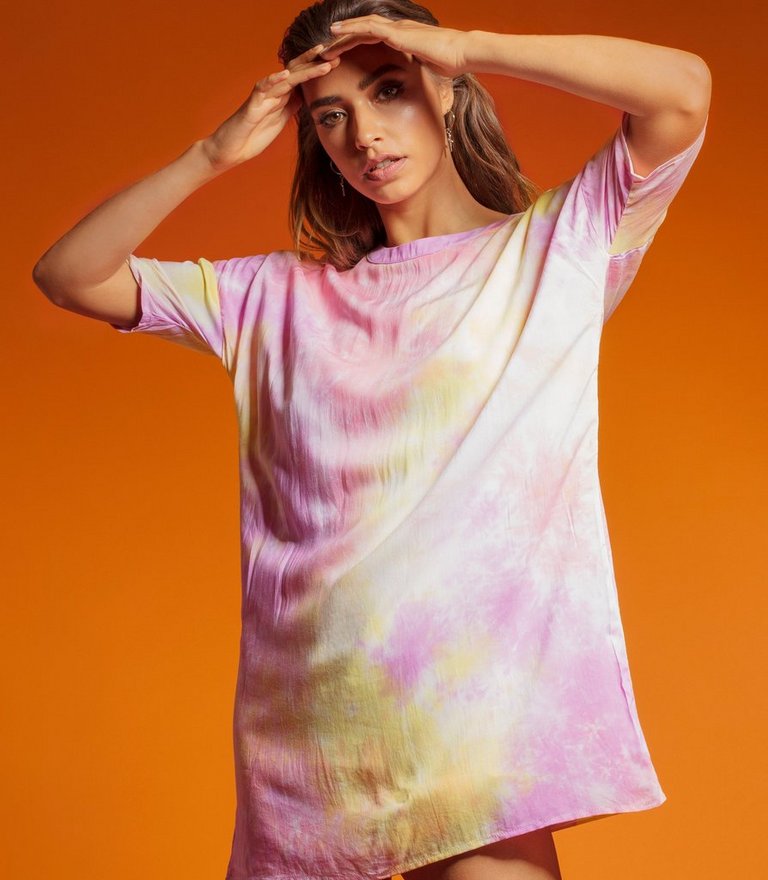 10 Trends RN
From snazzy sneakers and maxed-out volume to warm colors. These goodies need to move into your wardrobe like, yesterday, and they won't cost you an arm and a leg.
Brow Focus
Let some well-groomed, beautiful brows snag all the looks.
Oversized Shirt
Match your large shirt with some biker shorts – trendy silhouette no. 1.
Tie-Dye
It's back you guys. Expect tie-dye to make appearances in everyone's feeds on the reg.
Croc Bags
One trend we've really bitten down on: croc bags. So nice with just everything.
Beige Tones
Dressing tone-for-tone is a true fashion lifehack (yes, that's a thing). Beige is best rn.
New Basics
Sporty tops with some attitude, you say? Yes please, we say.
Hot Colors
Warm colors like yellow and orange are the hottest thing under the sun atm.
Statement Sneakers
Chunky sneakers are still stepping towards success, and we're taking along the season's newcomers.
Chunky Sleeves
When it comes to sleeves, it's all about volume. The bigger the better!
Denim Days
Wonderfully worn, high-waisted and slightly cropped. These are your new favorite jeans.