to the shop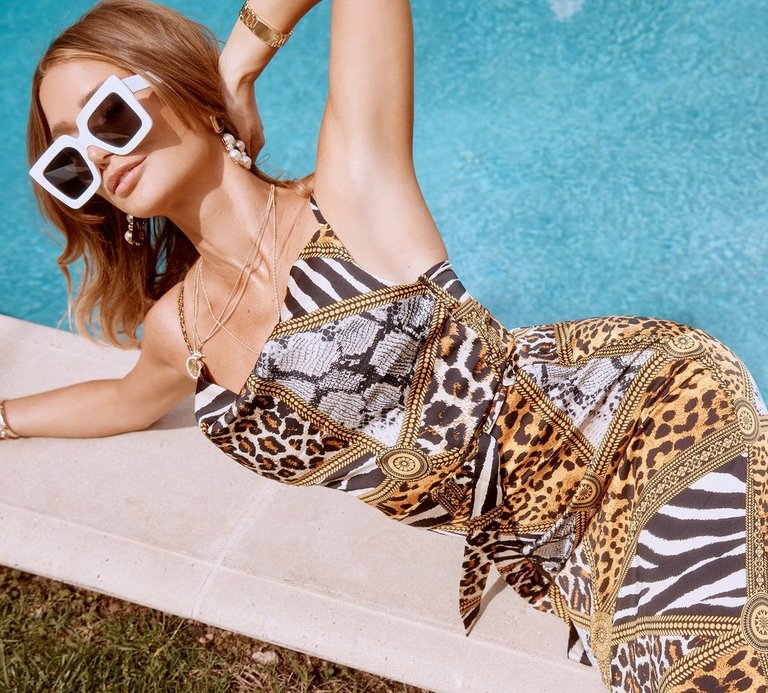 Express yourself
With Andrea Hegard
Är din favoritfärg leopard? Perfekt. Tilsammans med Andrea Hegard (drottningen av unik stil och kollektionens musa) går vi all in på lyx, 60-tal och exakt så mycket drama du vill, babe!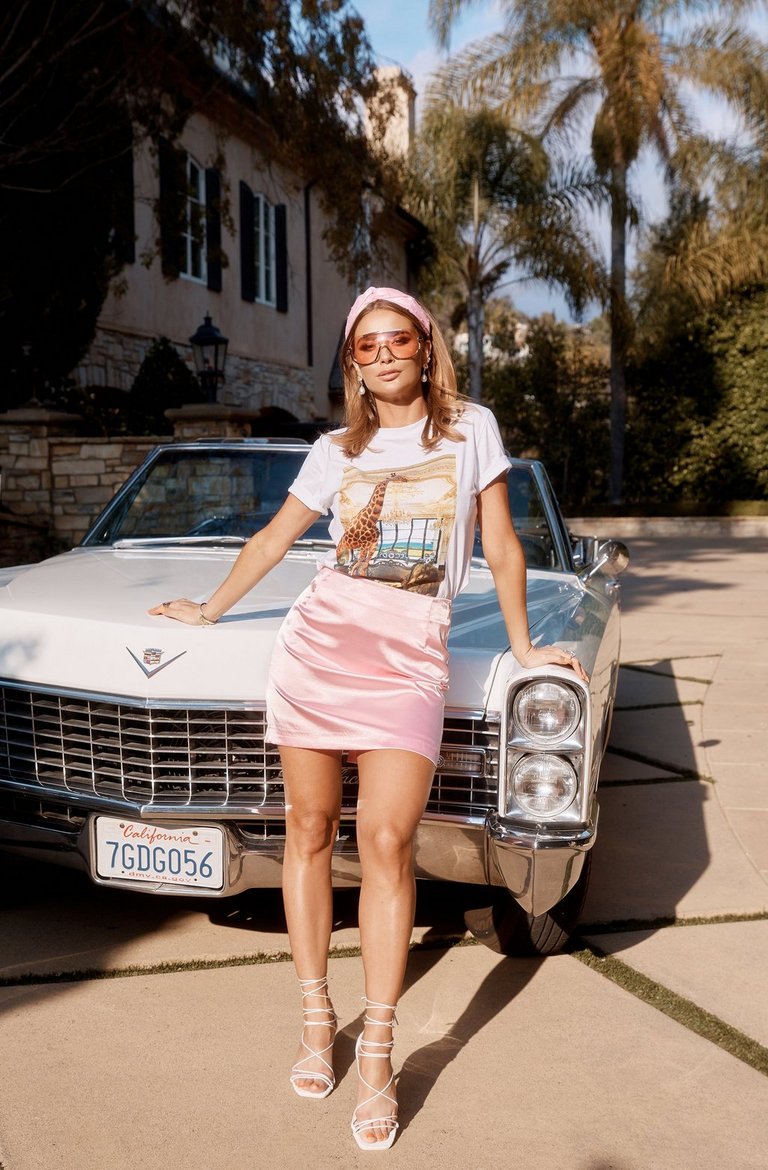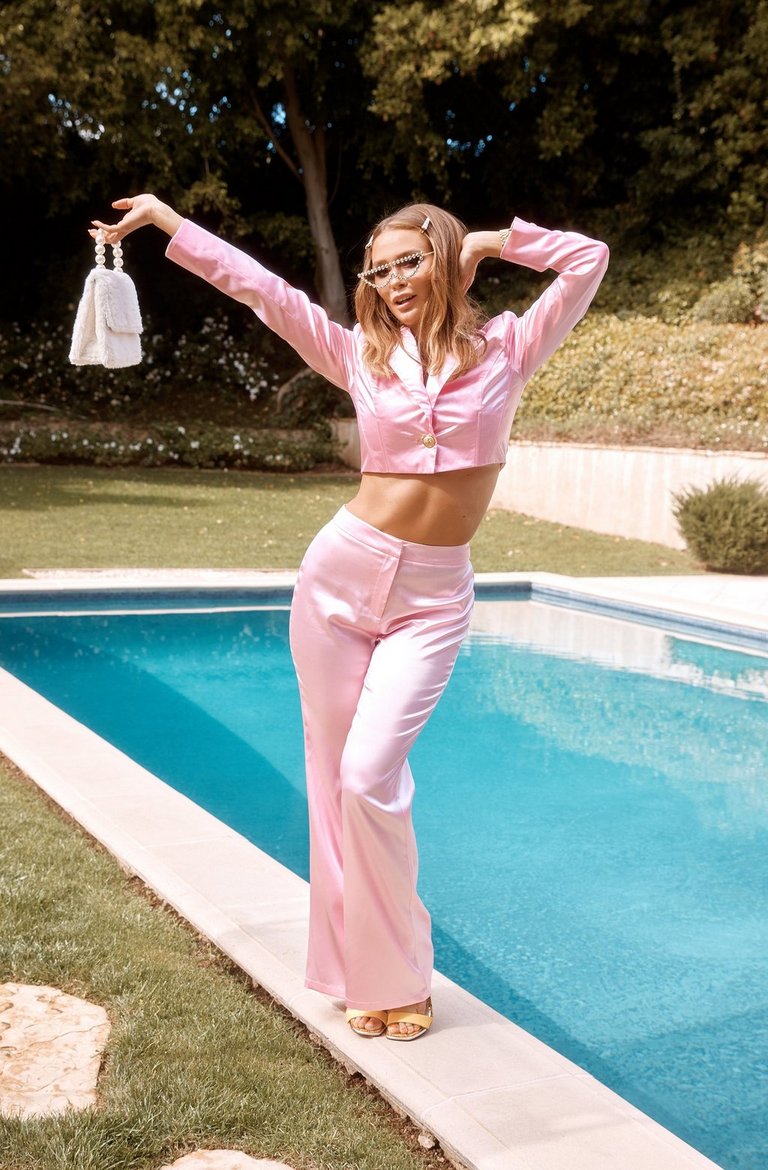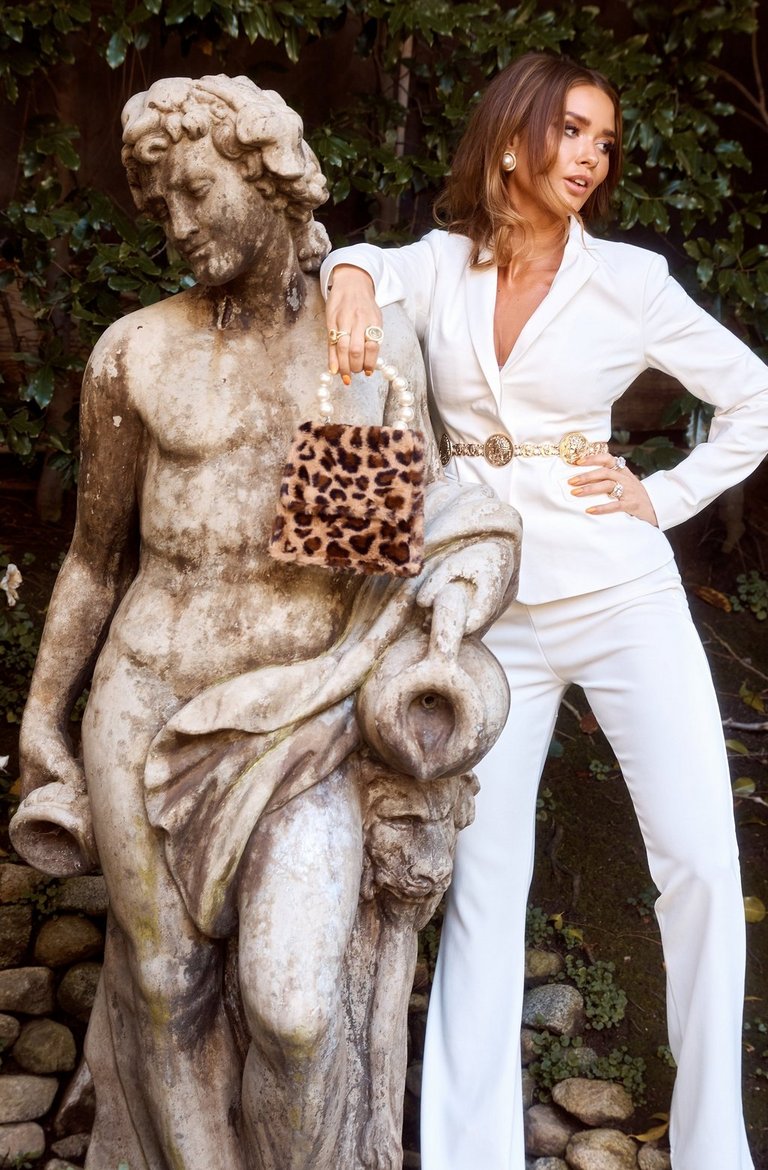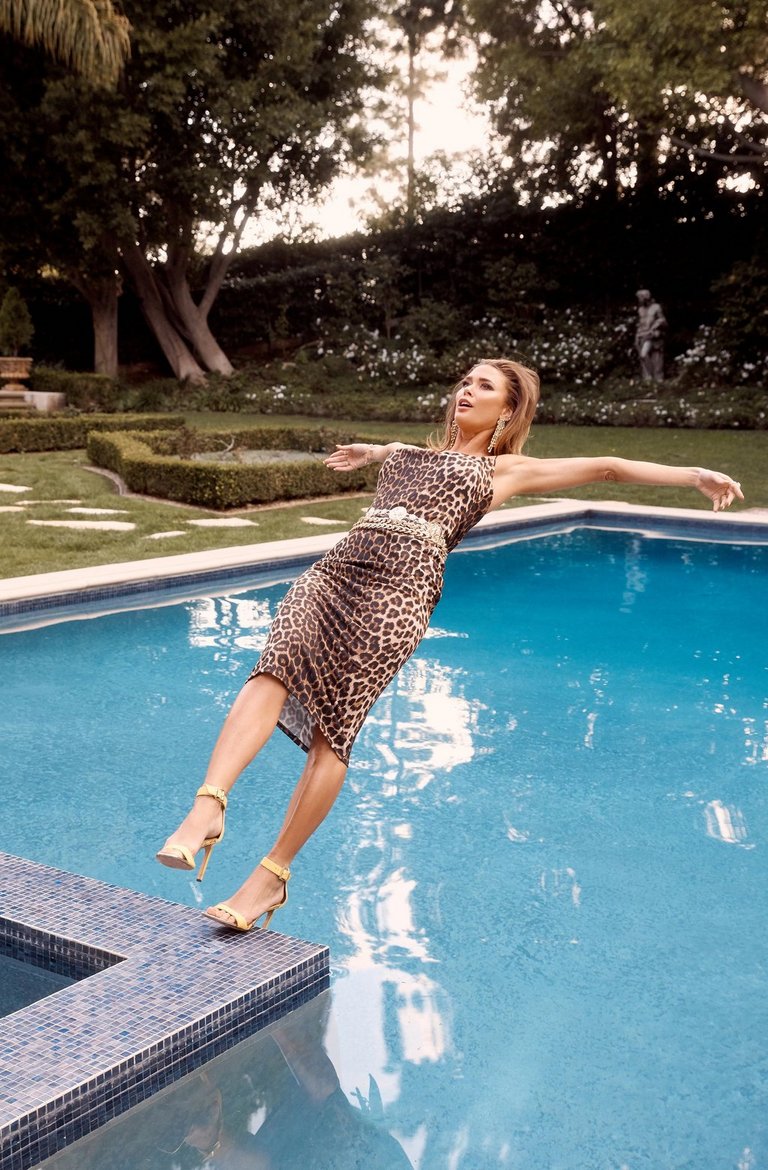 Get to know Andrea
Vi bad Andrea berätta mer om sin stil, hur hon stylar favoriterna och hur en egentligen gör för att våga mer med sin look.
Hur skulle du beskriva din stil?
Jag älskar att stå ut i mängden och att vara lekfull med min look.
Har du några lekfulla tips till de som vill utvecka sin stil?
Var inte rädd för att göra din grej, just go with it! Känn efter vad det är du gillar, vad som passar just dig - express yourself!
Berätta om din favoritlook från kollektionen!
Jag älskar det rosa settet, det är så enkelt att styla. Antigen kan du gå för en mer casual look med en avslappnad t-shirt, eller gå full on glam med den matchande jackan.
Vilka trender kommer du satsa på i sommar?
Sommaren kommer bli färgstark och lekfull. Jag skulle satsa på en lyxig 60-talslook med roliga material som plast, latex och fluff. Och glöm inte pärlorna!