Hoodie + overtheknee
Hot mama alert! Kourtney fikser looken akkurat nå: Hoodie + overtheknees!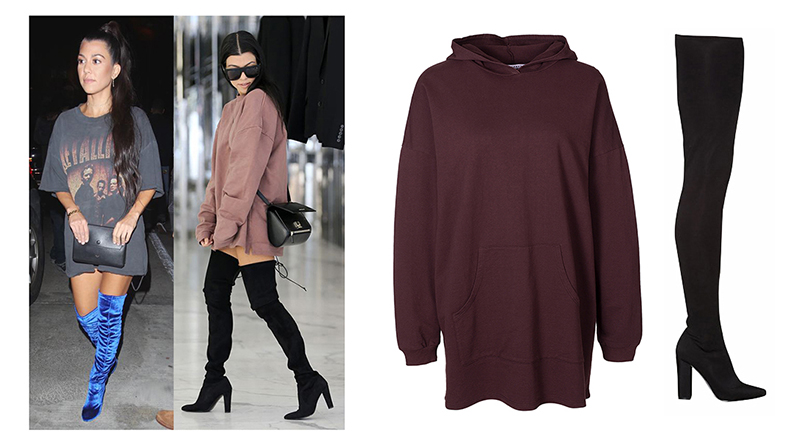 Fotografi Pinterest/eonline og Pinterest/instyle
Who said that moms ikke kunne SLAY?! Well, det gjør i alle fall this hot mama: Kourtney Kardashian TOTALLY sets the look denne våren. Sant nok, hun er kanske kjent for å ha gjort både det ene og det andre, like a certain mr. J. Men alt er glemt og tilgitt nå, og starter med blanke ark og ser på Kourtney som det faktiske stilikonet hun er, men som ofte havner i skyggen til sine andre K-sisters. We mean, look at her now! Hun er en mester på å bruke hettegenser og oversized band-t-skjorte sammen med et par overtheknees – en look som we die4 i vår! You go girl!
Stjel Kourtneys badass-looks her!
Shop the products from the article