to the shop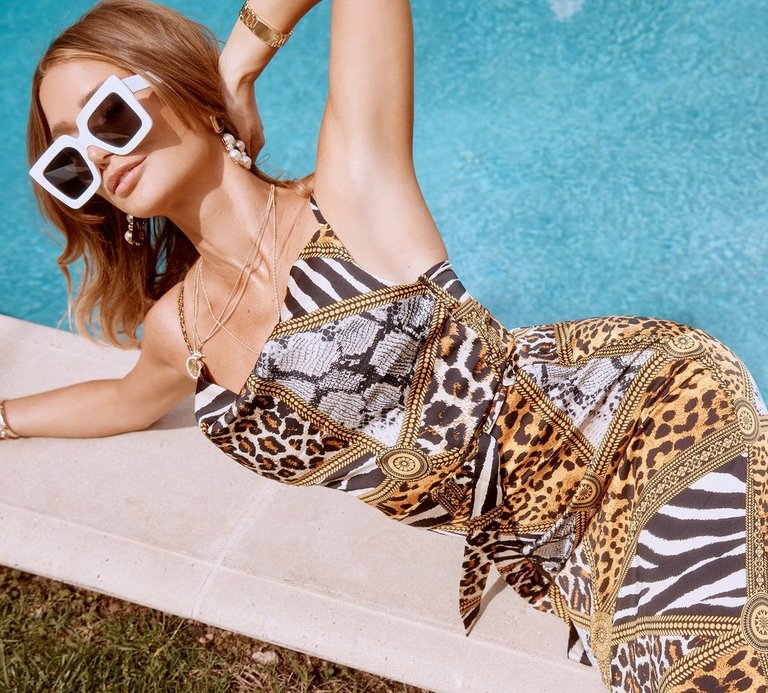 Express yourself
With Andrea Hegard
Er leopard dit yndlingsmønster? Perfekt. Sammen med Andrea Hegard (dronningen af unik stil og kollektionens muse) går vi all in på luksus, 60'erne og lige så meget drama, du vil have babe!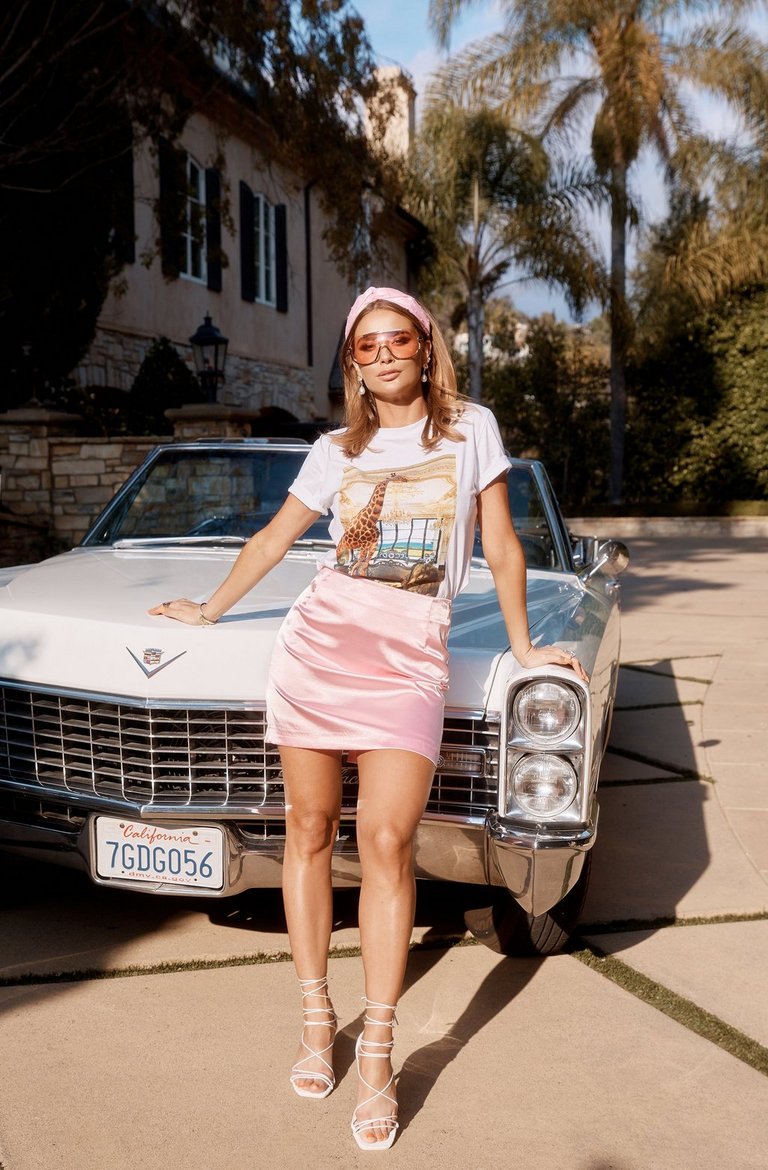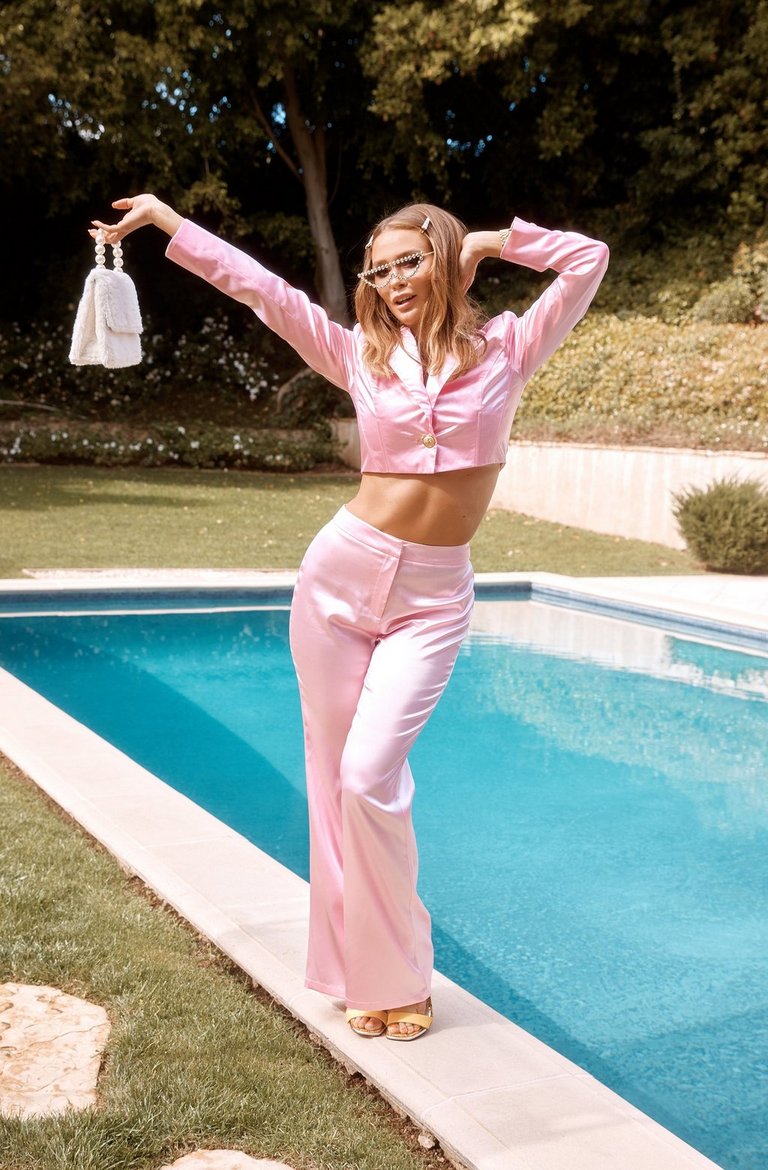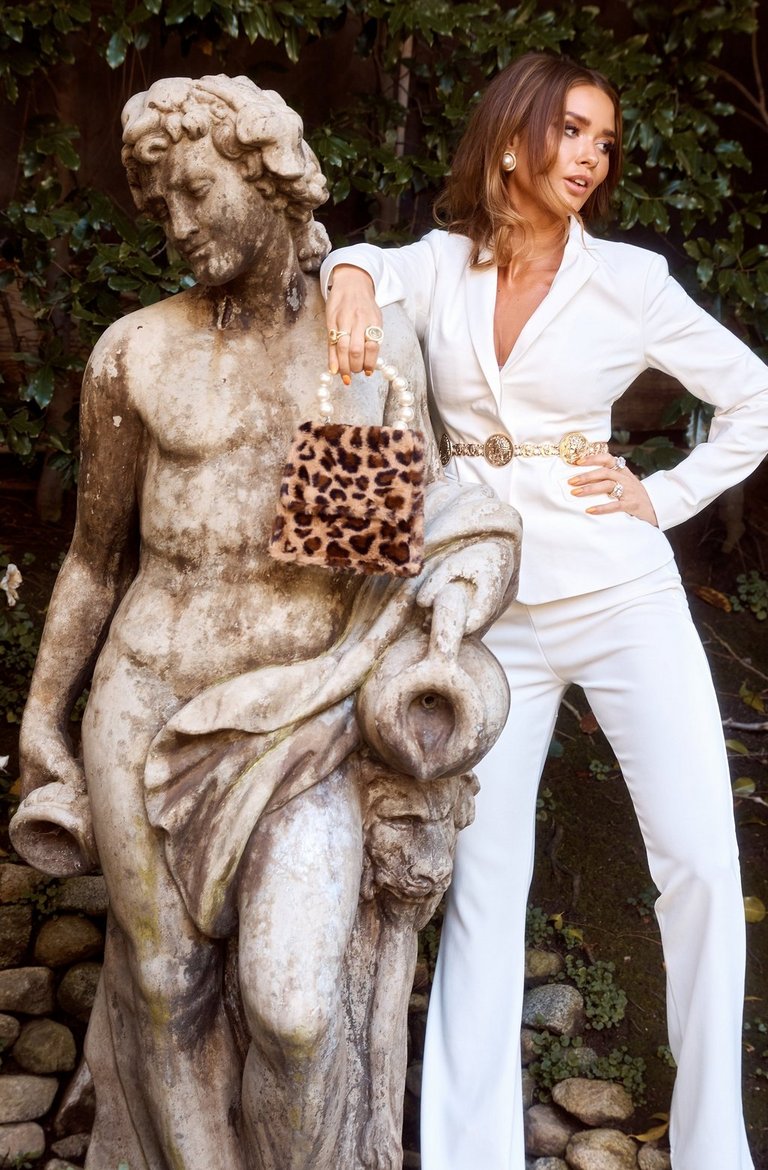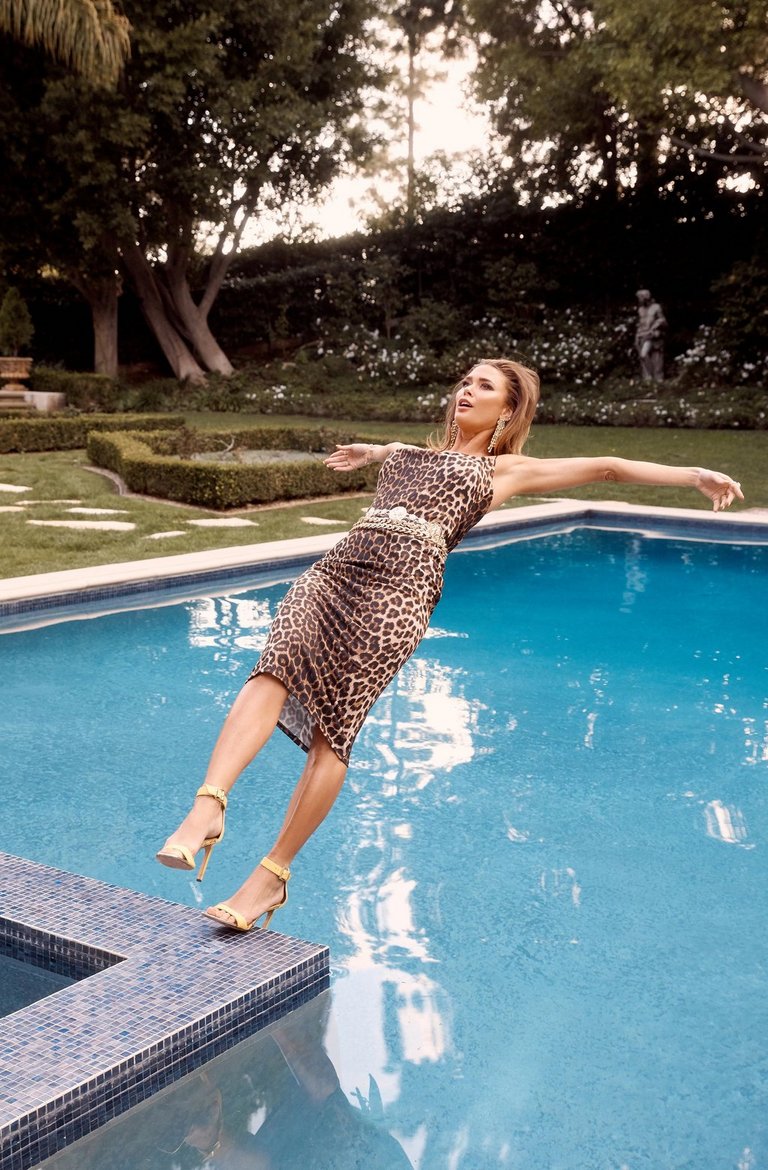 Get to know Andrea
Vi bad Andrea fortælle mere om sin stil, hvordan hun styler favoritterne og hvordan man gør, for at være mere modig med sit look.
Hvordan ville du beskrive din stil?
Jeg elsker at skille mig ud og være legesyg med mit look.
Har du nogle legesyge tip til dem, der vil udvikle sin stil?
Vær ikke bange for at gøre din ting, just go with it! Mærk efter hvad du kan lide, og hvad der passer til netop dig - express yourself!
Fortæl om dit yndlingslook fra kollektionen!
Jeg elsker det lyserøde sæt, det er så let at style. Enten kan du gå for et mere casual look med en afslappet T-shirt eller gå all in on glam med den matchende jakke.
Hvilke trends vil du satse på til sommer?
Sommeren bliver farverig og legesyg. Jeg ville satse på et luksuriøst 60'er look med fede materialer som plastik, latex og kunstpels. Og glem ikke perlerne!